Learn and experience the Best California Luxury and Immersion Travel, Private Tours Activities with the locals, Unique Incentive Travel & Corporate Event opportunities. San Francisco, LA, all of California to discover and explore. Insightful, local perspectives and topics for discussion. Exclusive Wine Country events- unique wineries, award winning wines. Meet the wine makers in our Top Rated Private Tours. Our Luxury Travel Planning includes 1 of a kind immersion opportunities. Gain new insight on the who, what, why and hows. Enrich your life experiences through our Immersion Vacations, Incentive Travel, Corporate Meetings and Events. VIP Travel Planner, Bespoke Destination Management DMC specializing in fabulously unique and inspirational destination experiences.

Today's Thoughts to Live By:
"It's often said that travel is the only thing you can invest in that makes you richer. We believe that - and not only richer but wiser and more fulfilled. Travel enriches the soul, heightens awareness of world issues, brings together cultures and educates the mind and spirit in its own unique way. Make 2017 the year you accomplish everything you set out to do, including visiting a new place you've always wanted to see. Twist trips into true journeys of a lifetime." explorateurjourneys

Let us show you the best things to experience. Maximize your time, and do MORE with us!

Experience the "Local Scene" in our Custom Private Tours. RAVE REVIEWS! The locals put their guests in our hands; International travelers love us! Folks say the exclusive time and attention they receive on our Private Personalized Tours are well worth the little bit extra.

Create your own special travel itinerary. Do the things that interest you most. Spend time where you desire. Travel on your schedule and according to your preferences.

Our knowledgeable and personable Private Guides provide fun, factual and just interesting information while sharing a local's perspective. You'll learn and see much! We encourage you to ask questions!


Cyndi Recommends...the Best!
1-415-383-4505
Cyndi@CyndiRecommends.com


Maximize your time in distinctive and awe inspiring places. Gain insightful local perspectives. Follow (or find) your passions. Partake in unique extraordinary experiences and adventures. Enjoy motivating, note-worthy, fun, novel, exciting opportunities. Each experience is custom designed per your interests, preferences, goals and budget.
Cyndi Recommends... the Best.

Clients say Cyndi Recommends... "EXCEEDS EXPECTATIONS". see our Guest Book

Those desiring Educational, Hands-on, Up-close and Personal Experiences will find us an invalueable resource. Each of our destinations are carefully chosen for their exceptional qualities, unique attributes, educational insight and VIP customer focus. Join us for some uniquely enriching and inspirational experiences ....
Add to your life experiences. Make the most of your time... & money.
We are passionate about what we do for you. 17 years experience.
Cyndi Recommends...the Best is Your "In the Know" resource.
Backed by years of experience, thorough research and countless successful trips and events, it will be a most memorable ocassion!! We offer unequalled creativity with meticulous attention to personal preference and detail. We strive for value with the highest standards. Our staff works closely with you to secure the best. Only you and our staff will know how much time and effort went into getting everything perfect! Our goal is for you to enjoy the experience, knowing that everything is taken care of!

Your personal preferences and interests are our focus
All our Travel Programs and Events are uniquely tailored to you/ your group
Every detail is executed with a distinctive flair
We handle all logistics and details
Sit back, enjoy and take credit for an incredible experience!
5***** Rave Reviews! See our Guest Book
***** Let me tell you that you EXCEEDED MY EXPECTATIONS!... It was a great birthday celebration in Wine Country. I especially enjoyed the boutique winery estate. It was quite impressive... Richard T
***** Quelle surprise! ... our solo zeppelin flight... then boarding a cigarette boat to race 140 MPH across the waters...plus a delightful time with the award winning race boat owners, at their house ...the day was memorable to say the least! Betty Peters, Berkeley
***** 25th Anniversary & Re-Proposal - It was a nice buildup - 1) the limo & ladies favorite flowers, your really great bottle of champagne & super driver, 2) the yacht was beautiful and impressive, 3) more champagne and chocolates. As for the re-proposal, I asked Gina out to the bow of yacht as the sun was starting to set... she said she'd stick around with me for a while longer. And my in-laws definitely like me a lot right now. Thanks for all your help, Curt
*****Everything was perfect! the Week went so smoothly! We had such a great time! My entire family could be more pleased with your services, tours & guides. Gary P
***** Your hospitality was perfect. Your timing was superb. Planning trips can be a real headache. You've made it very easy. Bollinger Insurance
*****We've been using Cyndi Recommends for over 10 years now. Cyndi's knowledge, combined with attention to detail & willingness to please, make all our tours & events first class & very memorable. Bio-Rad Laboratories


See our Guest Book for more comments and Client List.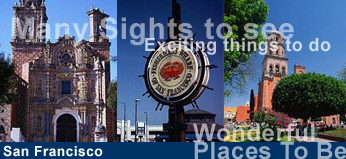 Contact us NOW. Everyone will be glad you did!
cyndi@cyndirecommends.com
1-415-383-4505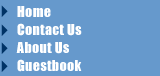 Cyndi Recommends...
"the Best"

1-415-383-4505

Cyndi@
CyndiRecommends.com


We are your
"In-the-Know"
PERSONAL
TRAVEL CONSULTANT
&
EVENT PLANNING
Resource!

We are a full service Destination Management Company



Expect
the Ultimate Experience!

You'll find tons on "information". Don't be disappointed.
Get exactly what YOU want!


Cyndi Recommends...
is highly recommended
by the
San Francisco Convention & Visitor's Bureau!!


We look forward to showing you the BEST!


Check out the rest of our website.
There's a lot of information!


Great Sights
to See!

Exciting Things
to Do!
Wonderful Places to Be!