Enrich your life through our Immersive Experiences. Confirm what you do best. Gain insight how to best "share" your knowledge and expertise. Our Process Improvement/ Change Management Programs focus on improving Communications. Meetings, Events and Incentive Travel Curriculums engage & empower individuals. We specialize in unique & inspirational "adventures" to promote better understanding & communication within teams & cross-functional shareholders. Gain new insights in seeing, doing, thinking.

Today's Thoughts to Live By:
" Impossible is just a big word thrown around by small men who find it easier to live in the world they have been given than to explore the power they have to change it. Impossible is not a fact. It's an opinion. Impossible is not a declaration. It's a dare. Impossible is potential. Impossible is temporary. Impossible is nothing." Muhammed Ali
Experience exclusive time and attention with native folks! Create your own special program focusing on your specific goals & objectives. Do what interests and will progress you/ the group most.

Cyndi Recommends...
1-415-383-4505
Cyndi@CyndiRecommends.com
5* Reviews


"It was the best experience we've ever had...." CISCO
"This was a great suggestion & the event created a lot of good will within our groups." Howard Hughes Medical Institute, UC

"Planning trips can be a real headache. You've made it very easy. Your 5* hospitality was perfect, your timing superb. " Bollinger Insurance
It was a great celebration... you exceeded my expectations. Richard Tranfaglia
Many thanks for your arrangements, all of which we were more than pleased with... It was a memorable occassion. Please add on a 30% gratuity... Pat Daniels

.Experiential Best Things... ..



LET'S GET TRAVELLING AGAIN !!
Exotic & Immersive Travel
for Private, VIP Groups
Corporate Incentive Travel, Meetings & Events

Take part in our special VIP cultural journeys & corporate adventures.
Open new avenues of seeing, Doing, Thinking. Gain new insights.
Build Relationships. Enhance Communications.
Impactful Process Improvement/ Change Management Programs
Positively Impact Others.

Look, See, Do. Open yourself to new perspectives. Get Inspired. Be motivated.
Partake in unique self-realization adventures for individuals, groups and companies.
Maximize your time listening and giving to others. Share your knowledge.
Join us for uniquely enriching & uplifting experiences, in distinctive, awe inspiring places.
Add to your life experiences.

Cyndi Recommends...the Best is Your "In the Know" resource.
Clients say Cynd Recommends... "Exceeds Expectations".

Your preferences, interests, goals, & objectives are our focus
All our Programs, Meetings, Events and Travel Curriculums are uniquely tailored to you & your group
Every detail is executed with a distinctive flair
We handle all logistics and details
It will be an incredible experience!
see our Guest Book. Follow us on Cyndi Recommends Blog,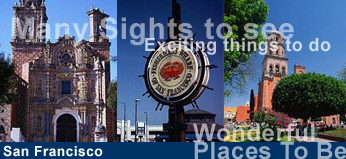 Contact us NOW. Everyone will be glad you did!
Cyndi@CyndiRecommends.com
1-415-383-4505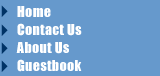 Cyndi Recommends...
the Best

"In-the-Know"
Communications Specialists:
Process Improvement/
Change Management Programs,
Immersive Travel Incentive Curriculums,
Unique Meetings & Events

True Sharing Experiences
Authentic
Immersive
San Francisco
& other worldwide destinations
Request our List of
Best Things to Do

Team Interactions to
Improve Communications
& Productive



Highly recommended by
San Francisco Convention & Visitor's Bureau


CALL us for new approach to opening & improving COMMUNICATIONS
within your teams.
cyndi@cyndirecommends.com
1-415-383-4505