...........................Voted: Best San Francisco, California Tour & Travel Company, 2009, 2011

......... .Recommended Best Things to Do & See,..


........Most Memorable Places to Be,
LAS VEGAS
BEST THINGS TO DO & SEE
Sightseeing, Private Tours, Attractions, Exclusive Activities, Adventures...

MAKE THIS YOUR BEST PLANNED VACATION, MEETING & EVENT
Everything on the Strip...
Favorite Hotels, Best Casinos, Shows, Restaurants, Shopping
Plus trips to
Hoover Dam
the Grand Canyon
A Wild West Adventure- ATV's to your own Rodeo!
CALL US NOW!
1-415-383-4505
Cyndi@CyndiRecommends.com
One Stop Shopping!
Experience the Local Scene and the Best Las Vegas has to offer!
Make the Most of your time. One call can finalize all plans!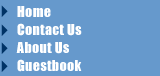 Cyndi Recommends...
the True Experience of
San Francisco
& other worldwide destinations
Request our List of Best Things to Do & See.

Highly recommended by
San Francisco Convention & Visitor's Bureau

"In-the-Know"
Immersive Travel,
Incentive Programs,
Event Planning
Process Improvement/
Change Management Specialists

Contact us NOW for a truly authentic immersive experience!

cyndi@cyndirecommends.com
1-415-383-4505