...........................Voted: Best San Francisco, California Tour & Travel Company, 2009, 2011

......... .Recommended Best Things to Do & See,..

........

Most Memorable
Places to Be
,
LOS ANGELES
BEST THINGS TO DO & SEE

SIGHTSEEING, PRIVATE TOURS, FAVORITE ATTRACTIONS, EXCLUSIVE ACTIVITIES
Stars Homes, Shopping, TV Studios, Audience Participation
...the Glitz, the Glamour... Best Places to see & Be Seen
oh... and the Beaches...

MAKE THIS YOUR BEST VACATION, MEETING OR EVENT

We have all the information....
1-415-383-4505
Cyndi@CyndiRecommends.com
Experience the Local Scene & Best Los Angeles has to offer.
Make the Most of your time.
One call can finalize all plans!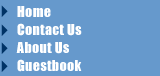 Cyndi Recommends...
the True Experience of
San Francisco
& other worldwide destinations
Request our List of Best Things to Do & See.

Highly recommended by
San Francisco Convention & Visitor's Bureau

"In-the-Know"
Immersive Travel,
Incentive Programs,
Event Planning
Process Improvement/
Change Management Specialists

Contact us NOW for a truly authentic immersive experience!

cyndi@cyndirecommends.com
1-415-383-4505